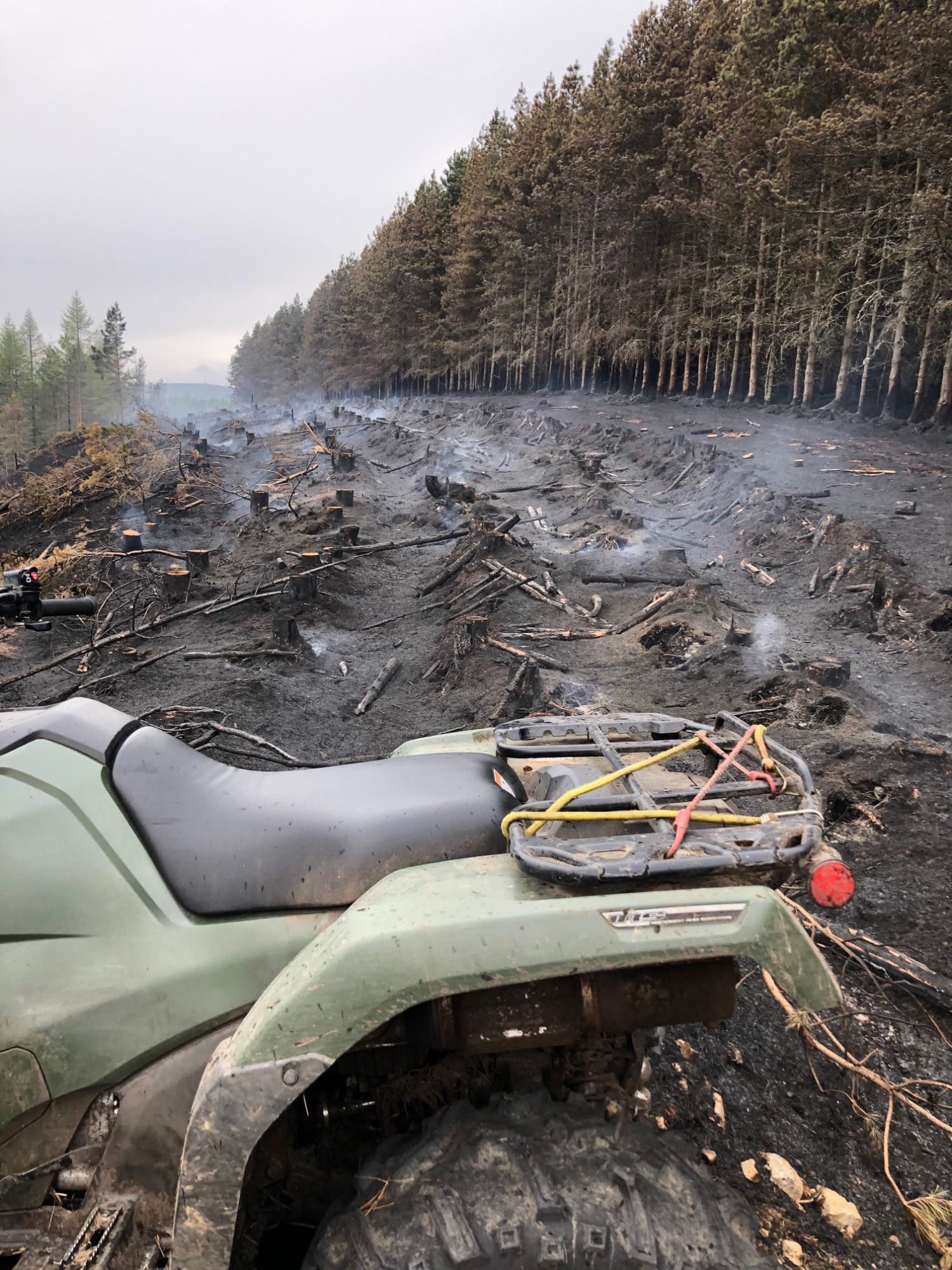 We offer Argocat 8x8 ATV hire with driver to transport personnel into remote areas, fire fighting service and once the fire is out we will supply personnel to stay on site and damp down any flare ups.
Forest fires can smoulder for weeks depending on the weather conditions and often flare up days after the main fire is out.
We also offer a range of other services including advice on fire prevention, installation of fire breaks and the excavation and installation of Fire ponds to give water supply should the worst happen and Helicopter assistance be required.
Contact us to discuss.